As we all know, the preservation of pet food is a problem that every pet owner often overlooks. At present, most pet food on the market, especially the staple food, has a shelf life of about 6 to 18 months. In order to avoid moisture and pests in the food, some delicate and discerning pet owners have begun to choose to use special pet food containers. In order to meet various needs, manufacturers also show their magic power, providing a variety of styles, such as wall-mounted and stacked. Here introduce:
The advantages of the pet bowl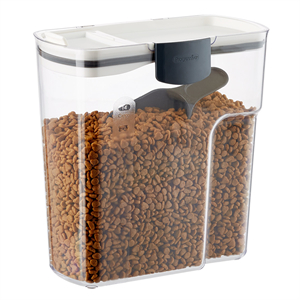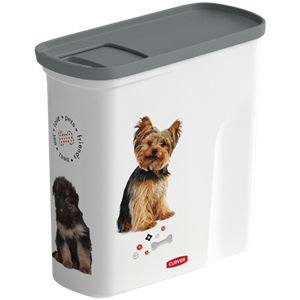 The advantages of the pet bowl introduce.
Different foods can be stacked, good sealing, easy to open the lid to get food easily, good resistance to beating, not afraid of pet bites. Relatively inexpensive, stackable with interlocking channels, flip-top design for easy lid opening, and the entire top of the container can be opened for easy filling. Sized for snack storage, stackable and dishwasher safe.